Recruiting and Quality Management Consulting for the entire High Tech Vertical World Wide
RECRUITING:
Finding the very best talent in Asia, North America and Europe for over 25 years. Specializing in the entire Value Chain of Electronics including:
Material development, process components and system tools, precision machining, high purity components for delivery systems, parts and components to support: Semiconductor, Biotech, Pharma, LED, Display, Aerospace, thin film battery and other industrial applications.
With over 1,000 placements to date, we have placed people in every functional area ~ technical and process engineering, scientists, operations, finance, sales and marketing, research and development, quality, supply chain, manufacturing: (process development, QA, Reliability, test); hr, public policy, management, Director, Vice President, President and 'C' level executives.
Key specializations: Semiconductor manufacturing, Material Science for device.
Precision machining, molding, sheet metal, castings, coatings, plastics.
Industrial: Gases, welding supplies, process control.
Offices in California, SE Asia, Northern Mid West and Mid West ~ Covering North America, Europe, and Asia.
Our executive search consultants average over 40 years experience.
Quality Consulting:
Specializing in small to medium sized companies
Develop and implement Quality Systems and ISO 9001 Certification
Supporting and upgrading existing Quality Systems
Implement and/or become compliant with all ISO:2015 standard
Internal and 3rd party Audits!
Create/develop/implement total Quality Policies, Procedures (education) and systems for external customer and suppliers.
**Additionally** Create/develop/implement practical Total Quality Management Systems for ISO 9001 and / or ISO 17025
Hands on Training ~ Provide 1st, 2nd or third part Audits for Compliance and Certification.
Experience:
Over 30 years of QA success for many diverse companies
Manage and Maintain ISO Certification process
Gita Parobek 408 710 1742
Gita@CaptiveSearch.com

Specialty gases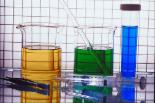 Material Science
Gas delivery systems
Reaction Chamber
Crystal Growth

Substrates
Process tools
Solar Cells
Solar Panels
Power Devices

Power Systems
Smart Grid