Recruiting for the entire High Tech Vertical World Wide
Finding the very best talent in Asia, North America and Europe for over 25 years. Specializing in the entire Value Chain of Electronics including:
Material development, process components and system tools, precision machining, high purity components for delivery systems, parts and components to support: Semiconductor, Biotech, Pharma, LED, Display, Aerospace, thin film battery and other industrial applications.
With over 1,000 placements to date, we have placed people in every functional area ~ technical and process engineering, scientists, operations, finance, sales and marketing, research and development, quality, supply chain, manufacturing: (process development, QA, Reliability, test); hr, public policy, management, Director, Vice President, President and 'C' level executives.
Key specializations: Semiconductor manufacturing, Material Science for device.
Precision machining, molding, sheet metal, castings, coatings, plastics.
Industrial: Gases, welding supplies, process control.
Offices in California, SE Asia, Northern Mid West and Mid West ~ Covering North America, Europe, and Asia.
Our executive search consultants average over 20 years experience.
Precision Machining
Specialty gases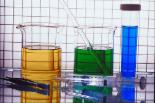 Material Science
Gas delivery systems
Reaction Chamber
Crystal Growth

Substrates
Process tools
Solar Cells
Solar Panels
Power Devices

Power Systems
Smart Grid